September 2011 Cellwatch Newsletter
The Cellwatch pricing portal is an easy to use and valuable sales tool that enables Cellwatch partners to create, store and email their Cellwatch quotes in a matter of minutes.
Partners, are you taking advantage of the pricing portal?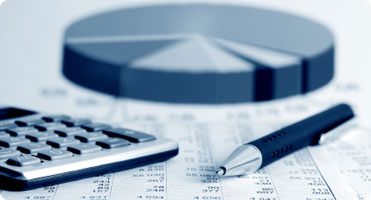 The Cellwatch pricing portal is an easy to use and valuable sales tool that enables Cellwatch partners to create, store and email their Cellwatch quotes in a matter of minutes. Within the portal you will also find a Cellwatch sales presentation, specification documents, component descriptions, a tutorial on pricing a Cellwatch system, and more. We encourage all partners to register and explore this site. By having your quotes on the portal it is easier to work with NDSL to verify configurations, ensure completeness, and to gain special assistance when needed. The portal provides immediate access to the Pricing Engine where you can quickly set up system configurations for instant pricing. Request access to the portal by registering at http://portal.cellwatch.com/. All registrations are verified by NDSL and approved within one business day. Your portal access is completely private and no other reseller can see your information. For more information or assistance using the Cellwatch pricing portal please contact NDSL at 919-790-7877 then press 1.
NDSL's Esworth Hercules Represents NDSL at the Gulf Society of Maintenance Professionals (GSMP)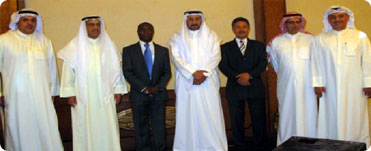 The GSMP is a non-profit technical organization in the Gulf region established to serve maintenance professionals by promoting best practices in the field of maintenance and reliability. At their technical dinner on May 24th in Kuwait, Esworth Hercules delivered a Cellwatch presentation to the group to expand their knowledge of battery monitoring and to share how a Cellwatch system detects failing batteries, ultimately avoiding unnecessary and unplanned downtime. Those in attendance agreed that battery monitoring should be promoted as a maintenance component for critical installations throughout the region. With so many vital and valuable systems operating in the Gulf, the recognition of Cellwatch's value is not surprising. Cellwatch's performance and reliability are most appreciated by customers that want the best in protection and know that Cellwatch is a safe investment.
NDSL offers CPD courses through The Chartered Institution of Building Services Engineers (CIBSE)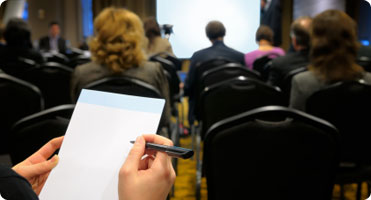 CIBSE, a global organization based in London, sets the standard and acts as an authority for building services engineering throughout Europe. The NDSL continuing professional development courses explain why batteries are important, the benefits of battery monitoring, and how to best utilize and understand a battery monitoring system. The course also explains how a battery monitoring system can prevent unplanned outages due to battery failure and improve the operating costs of backup power systems. The CPD courses are intended for consultants, engineers, facilities managers, and technical and project managers. No prerequisites are required and the course is free. For more information on CIBSE, please visit www.cibse.org. NDSL will be holding CIBSE seminars in the Milton Keynes, England office on September 29th, October 27th, and November 24th. Don't miss this opportunity to learn more about battery monitoring and to gain valuable certification credits. If you prefer, seminars can also be arranged at a client site for groups of four or more. Please contact the Milton Keynes office for details and registration: +44 (0)1908 303730.
What's new? Cellwatch EX: expanded dynamic range DCM for lower voltage battery applications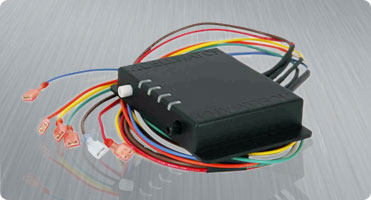 The Cellwatch EX data collection module has a lower profile and higher dynamic range.
Cellwatch EX, a new data collection module offered by NDSL, is specially designed to provide enhanced readings on 2 volt cells, often wet cells that have very low ohmic values. Cellwatch EX is fully compatible with all previous versions of Cellwatch software and hardware and operates down to 50 micro-ohms and below. Cellwatch EX takes highly reliable voltage measurements to an operating input voltage of 5 volts, allowing it to function during deeper discharge events than our standard Cellwatch data collection module. Along with the many new scanning features, Cellwatch EX incorporates new features that aid the installer during installation and troubleshooting. The standard Cellwatch DCM and Cellwatch EX can operate on the same battery as long they are not used on the same string. This means they can be integrated into the same fiber optic loop and can be connected to the same iBMU and CU. Cellwatch EX is revolutionary with its low operating voltage, low power consumption, and noise suppression technology ideal for noisy UPS environments.
Make sure you are catching vital discharge events
Cellwatch is designed to monitor your discharging batteries as fast as possible by collecting voltage, current, and temperature information. Each discharge file can show you important information about how your battery will operate under load and can identify the cells that will not support the load. If your Current Transducer (CT) is not installed properly, Cellwatch may only see charge currents, missing vital discharge events altogether.
To ensure your CT is properly installed check that it follows our T.I.N.A.P. method. The CT should be installed such that the arrow points towards the battery if it is on the negative bus or away from the battery if it is installed on the positive bus. Towards If Negative, Away if Positive = T.I.N.A.P.
When a CT is installed properly, charge currents will be shown as positive values, because current is flowing into the battery or charging it, and negative values will be shown as current is flowing out of the battery or discharging it. You can verify the installation of your CTs by looking at their orientation or looking in a discharge file. If the discharge file shows a negative current and a dropping battery voltage, your CTs are installed correctly. However, if your discharge file shows an increase in battery voltage, and an associated negative current reading then this is an indicator that it is installed backwards.
Notice here the discharge file shows a negative current.

The same battery has an increase in cell voltages. Both files are indicating the CT is installed backwards:

Current Transducer installations are critical to the proper operation of the Cellwatch battery monitoring system. Always verify the orientation of the CT upon installation to ensure that you will catch those vital discharge events.
Delivering Cellwatch battery monitoring systems anywhere in the world – on time, every time
NDSL prides itself on delivery of exceptional service to all customers and users. Sometimes, the most important part of that service is rapid delivery. NDSL's standard order lead-time is 2-4 weeks from receipt of order. For 2011, 100% of all orders received by NDSL shipped on schedule. In general if we ship an order more than one week after receipt it is either for a very large system, or the requested ship date is delayed to meet the customer's request for delivery.
NDSL has developed processes inside the supply chain and cultivated relationships with supply side partners to allow fast order turn around when required. Recently, an order was received, processed and shipped in two weeks for a 100 string system without disruption to any other orders. This is a unique situation and not to be expected at all times, but NDSL is working hard to make sure the supply side of the business is performing at the high standard you have come to realize from our products.
A critical aspect of our supply chain processes and supplier relationships is our focus on ensuring continuous supply of material. NDSL has been fully insulated from the tragic effects of the Tsunami in Japan earlier this year. There has been no interruption in either supply or delivery of orders where other companies have seen significant delays and order disruption.
NDSL is committed to the success of all of our partners. Part of that commitment is working to provide high quality Cellwatch battery monitoring systems to any address in the world on time, every time.
NDSL expands global footprint with South Korean partnership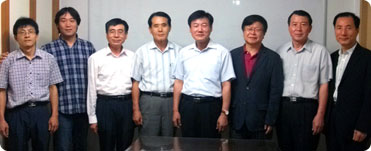 NDSL recently signed a new sales agreement with BIT ASIA headquartered in Seoul, South Korea. This new partnership will strengthen our relationship and dramatically improve our ability to sell and support Cellwatch for the thriving South Korean market. BIT ASIA has a strong team with experienced business leaders, technical sales and trained engineers. Having this team located in the heart of a growing market provides the quality support customers appreciate.

BIT ASIA has built a successful business by focusing on the right customer and promoting the core Cellwatch value of preventing unplanned outages due to battery failure. NDSL and BIT ASIA are committed to establishing Cellwatch as the market leading battery monitoring solution in South Korea. We are optimistic that the pending approval of the US-South Korean free trade agreement will make Cellwatch even more competitive over other products.